Witnesses and Testimonies
Zephyr's pendants – My Testimonial I was introduced to Zephyr by my healing therapist for the first time. Following her recommendation, i went to a group session of channeling with Zephyr, but surprisingly found myself very unconnected, maybe because of my state of mind in my life at that point, and i left the session with the feeling "it didn't work for me". It took me a while before I turned to Zephyr and shared my feelings from the channeling session I experienced, and our conversation became very deep without me meaning to get to all those deep places. Zephyr was talking about me and my life very accurately, and i was very moved by it. In this conversation he told me about his set of spray bottles, and recommended me to take two for me and one for my son. I was skeptical, as i am usually, but i took his offer and bought the 3 sprays he recommended me: "Light" and "Dare" for myself, and "Immune" for my 3 year old son to assist his ongoing situation of getting sick 2-3 weeks out of every month, when at the rest of the time we were infected too, and so on and on... Those sprays started a process of improvement in our quality of life, but what i felt had made a big difference, are the pendants... At first i got two pendants from Zephyr, "Present" and "Woman" (which was custom-made for me personally). After a short while I felt those two energies getting into my life and making things happen differently. After a longer while with those pendants, I got from Zephyr a new pendant he said I needed: "Luna". This one, in my opinion, had a very strong influence on how things go on in my life. First of all – physically I felt a great change in my PMS serious pains and other periodic effects i was suffering from. This pendant had made those pains disappear completely! And I couldn't even feel it coming anymore. Additionally, I was "going wild" at home changing things around that needed a change and refreshment so badly, and also had made some organizing in my personal life. After a longer while, Zephyr gave me a new pendant, saying that what I need now is some courage to deliver things out. The "Dare" pendant made me take some serious responsibility on my life, to open up a new business and "clear the table" that was very messy in my head, to have the ability to make it work. I felt how suddenly i am able to focus on things I always wanted to do, but couldn't. I felt a great change in my approach towards my professional abilities and I started finally being dynamic at carrying out my dream-job. Today I still wear the "Dare" pendant because I feel that I can never have too much of it ;) Thank you so much Zephyr for the great change you brought unto my life.
Ori.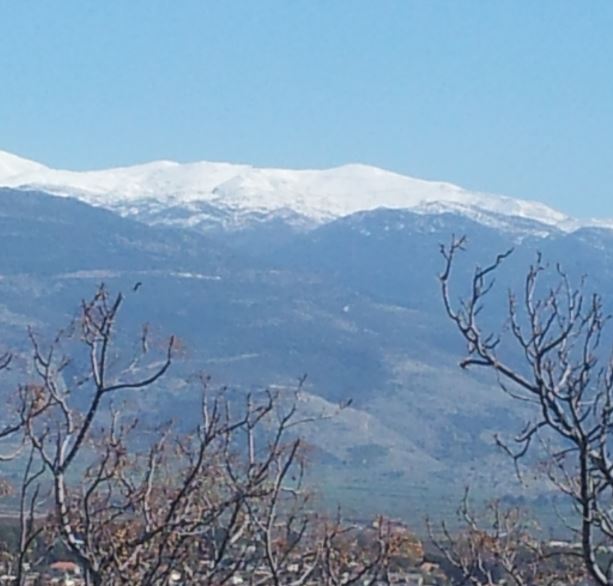 Dear Zephyr,
In a very dark time in my life I found myself diving into deep despair and had very concerning suicidal thoughts. I could not find any strength within to save myself.
A good friend whom I shared my feelings with asked for your direction. You made me a pendant of 'Dare' and 'Energy'.
I was very skeptic on how such a pendant can help, and was certain it cannot really take care of my life's big issues.
I was surprised to find the change within me since I'm wearing the pendant. Although I'm still a bit down from time to time, like anyone would in my situation, there are no more great black mental abysses and I don't feel in such a despair any more. I can find the light at the end of the tunnel, like a sparkling star that protects me and gives me great strength not to give it all up. After a long period of no smile on my face, I started to laugh again and enjoy the good things in my life, even when I feel there are only few.
I could not believe the pendant I'm wearing may have such an influence on me. In my great despair I wouldn't have tried it unless it was so easy to use.
I thank you from the bottom of my heart and I wish anyone who lost his path or have overwhelming life issues would benefit from your pendants and the good energy they provide.
About a month ago (01.17), my beloved dog jumped off the balcony and fell on the ground, and I was afraid he would not survive the injury. A visit at the vet reassured me it was just a broken leg, but I was still very worried for him.




A friend who saw my condition gave me the LUNA pendant saying it might help. I was surprised how it calmed me down immediately and after a few minutes I felt my entire body return back to balance.




Thanks you Zephyr.
I use Zephyr's energetic products for several years now and I am super satisfied!
Thanks to the Bach Remedy stickers I have an everlasting kit that is useful for any situation. The LUNA pendant together with the DARE are definitely working for me, it lifted my energy levels, improved my health and enriched my life in many ways.
Heartily recommended.
I have been using the 'Zephyr Seal' products for several years now, and they made miracles for me

.


It all started when I've heard of the BooSoo for lip herpes relief

.


I used to suffer from outbreaks about 3-6 times a year since I was 3 years old, so I've decided to give it a chance

.


I had one BooSoo jell tube in hand during the beginning of my second pregnancy, and tried it the moment I felt something was about to start (during my first pregnancy I had 4 outbreaks).
that time not only the outbreak was stopped, but also I haven't had another one for 4 years.
after 4 years, the outbreaks came back but very lightly, and since then if I use the BooSoo on time they don't even start, in cases I wasn't fast enough but still use the jell, the blister is tiny and gets cured after 3 days.
I was very impressed and got the Aquanity Aqualizer, which made the water in the house much drinkable. I can even drink "unfiltered" water and they smell of much less chlorine in them.
I actually bought one for my Canadian sister in law whom couldn't drink tap water here in Israel, and she was so amazed by that, she stopped buying water bottles.
since then I've used many of the Zephyr Seal products, and they made major changes for me, My family and my friends
the "LUNA" Pendant helped me with my menstruation pains and the headaches I used to get before. My sister had suffered from severe PMS that completely vanished after using the same "LUNA" for several months.
I also have a friend whom the LUNA strengthened her ovulation so much that she got pregnant in a time that it wasn't supposed to happen.
when my family moved to another apartment, my youngest son had a very difficult time for over a month , so I've used the "Restart" and he got back to be more balanced after couple of days. I've also used the restart for myself for a long time, and it helped me along with the "DARE" to make some very major changes in my life and get through them much easily.
I am practicing energetic healing, so I have recommended many of my patients of the Zephyr Seal products, and heard great superlatives from each one who followed the recommendation.
I am a craniosacral therapist, and I have been working with Zephyr Seal products for over a year now. I am amazed to see the good results on both clients and family members. The Luna is one of the best products for women at any age. It has a tremendous effect of balancing the menstrual cycle. Also, it has a wonderful effect on women with insufficient supply of breastmilk. Another powerful product is the Aquanity water 'Aqualizer'. Even my children recognize the difference between regular and live water (it has a better taste). Our bodies are almost 80% water, and I have no doubt that living water is essential to our health. I was also surprised to find the beneficial effect of the living water on people who suffer from low blood platelet, or any other blood count issues. Zephyr Seal offer a variety of ingenious products that work quickly and effectively, and are a real breakthrough in our understanding of health, energy and the human body. Zephyr is a pioneer in this new era. I heartily recommend any of his amazing products.

منذ ان تعرفت على طريقة العمل المميزه لتسفرير شعرت انني وجدت الحل المثالي للكثير من ما كنت اعانيه كمعالجه حيث انني انتمي للديانه الاسلاميه وكنت اخشى استخدام الكثير من خلاصات الازهار والاحجار الكريمه بسبب احتوائها على الكحول ..
الا ان السيد تسفرير قدم لي حلولا بديله رائعه وبنتائج افضل ..
خلاصات ووسائل علاجه تعتبر من العلاجات الرائعه التي تمتاز بخاصيتها وفعاليتها الكبيره ..
لكل من يبحث عن خلاصات نقيه تماما من الكحول وبنجاعه عاليه عليه التوجه وبدون اي تردد لتجربة خلاصات zephyr seal method
كل الشكر والتقدير والاحترام على انجازاتك التي تهتم بشريحة الناس التي تريد العلاج بدون كحول